Idaho Law Review Symposium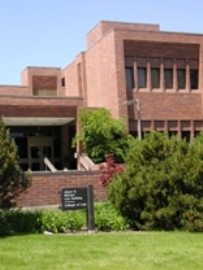 Idaho Law Review Symposium
Privacy in the Age of Pervasive Surveillance
Friday, April 3, 2015
Idaho Water Center
322 E Front St.
Boise, ID.
7.25 CLE Credits (pending approval by the Idaho State Bar)
The 2015 Idaho Law Review Symposium will explore the nature and reach of contemporary surveillance technologies and the challenges they pose for maintaining personal privacy and security. The Idaho Law Review is proud to host over a dozen renowned privacy and security experts from across the country and across academic disciplines, including law, mass communications, and computer science, to explore the legal and policy dimensions of life in the age of pervasive surveillance.
Visit the
Idaho Law Review Symposium Webpage
for additional event details and a link to view the live stream.
On-site attendance
includes breakfast and lunch.
Limited seating is available and registrations will be processed in the order they are received. It is anticipated that Idaho attorneys will receive 7.25 CLE credits.
Want to watch remotely and obtain CLEs?
Register for
Streaming Video View.
You'll receive a form as part of the verification process for receiving the CLE credits.