Herbicide Management Program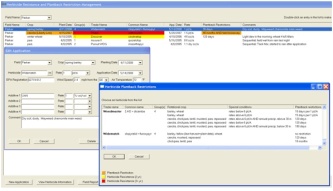 Will your crop be impacted an herbicide application from a previous year? What herbicide applications will best help resistant weed management in your fields? Weed science faculty and staff in the Department of Plant, Soil & Entomological Science (PSES) at the University of Idaho have developed a new decision and record keeping tool that answers these questions.
HRPM is a fully contained software program that you download onto your computer. Information required by law for pesticide applications are updated by PSES annually. Subscribers will be notified by e-mail when the updated version is available for download. Word document contains operating instructions. Contact HRPsupport@uidaho.edu for product support.
Free limited time offer on $50 annual subscription fee.
You must agree to the
U of Idaho EULA
( http://www.uihome.uidaho.edu/default.aspx?pid=114352 ) in order to download or use the product.