LSAT PREP COURSE - Moscow Summer 2017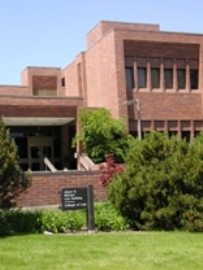 DATES: July 29 - September 2, 2017
Saturdays - July 29 (Practice test), August 5, 26, and September 2-- 9:30 a.m.-1:00 p.m.
Tuesday/Thursdays- August 1, 3, 8,10, 22 24, 29, & 31--6:30-8:00 p.m.


OVERVIEW: The course structure begins with a pre-assessment Official LSAT® PrepTest, designed to help each student prioritize those topics (and sub-topics) most in need of attention. From there, the 20 hours of classroom instruction are also targeted to studying and practicing the areas most students need to work on. The course also builds in assignments and activities for students to do outside of class to support and maximize the work being done in class. Finally, a post-assessment Official LSAT® PrepTest at the end of the course provides each student a snapshot of how far they have progressed, and helps them plan the rest of their preparation. The end of the course is timed to give the student plenty of time to take additional practice tests, at a reasonable and productive pace, before the next administration of the actual LSAT®.

LOCATION: University of Idaho, College of Law—Moscow, Menard Law Building, 711 S. Rayburn Drive

INSTRUCTOR: Christopher Murray, University of Idaho College of Law, Dean's List. 2019 – Juris Doctor (anticipated); 2011 – Bachelors of Science in Journalism and Philosophy – University of Idaho.

FEE: $650
Includes 20 hours of class instruction plus two Official LSAT PrepTests (6 to 7 hours), using materials from Cambridge Educational Services® and the LSAC (textbook, 10 Official LSAT PrepTests from the LSAC, including two simulated test administrations, diagnostic assessment reports and additional online resources).

Class sizes will be limited.

Cancellations received after July 15, 2017 will be subject to a $50 fee.