Open Lab Session: Ethical Hacking and Systems Defense (FREE for Idaho employees)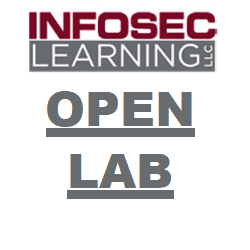 Join us for our cybersecurity OpenLab sessions and learn basic cybersecurity skills with hands on experience in a classroom setting. Work at your own pace. Course takes approximately 8 hours to complete. Classroom assistants will be there to help.
Cost: Online Labs are FREE for individuals currently working in the state of Idaho, only $80 for non-Idaho employees!
When: Every Tuesday and Thursday from 7-9 pm during September and October beginning September 12. Attend as many sessions as you like. On September 12th come at 6:30pm for PIZZA!
Where: The University of Idaho Research Park at 721 S Lochsa St, Room 312, Post Falls, ID 83854.
Prerequisites: Familiarity with Information technology concepts and the Linux operating system command line. Bring your own laptop if possible.
Once you have checked out and paid for your order (either with a zero balance or having paid $80, you will receive two confirmation emails. The second email will contain the URL to access the online lab course. You can wait to access the course until the first open lab session or get started on your own prior to the first day. If you choose to attend the Open Lab sessions and not proceed independently you should be able to finish in four sessions.
Course topics included in ETHICAL HACKING AND SYSTEMS DEFENSE:
Attacking the Firewall and Stealing Data Over an Encrypted Channel
Attacking Webservers from the WAN
Breaking WEP and WPA and Decrypting the Traffic
Capturing and Analyzing Network Traffic Using a Sniffer
Enumerating Hosts Using Wireshark,Windows, and Linux Commands
Exploiting a Vulnerable Web Application
Performing a Denial of Service Attack from the WAN
Performing Reconnaissance from the WAN
Performing SQL Injection to Manipulate Tables in a Database
Remote and Local Exploitation
Scanning the Network on the LAN
Using Browser Exploitation to Take Over a Host's Computer
Using Public Key Encryption to Secure Messages
Using SET (Social Engineering Toolkit)
Using the Dark Comet Remote Access Trojan (RAT)

Course ID: WICWEVYQVN